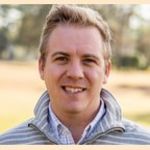 Trace Sellers
Real Estate Agent
A little bit about me...
Trace is a born and raised Jacksonville, Florida native. He grew up in St. Johns County prior to attending the University of North Florida. After graduating from college with a degree in finance and economics, he and his wife settled in the Intracoastal West area of town. Trace started his career in the corporate world in banking prior to receiving his MBA at the University of Florida.

Upon graduating with his MBA, Trace transitioned into consulting with PwC. During this time, he worked on a variety of different roles within their audit group, mergers & acquisitions group, and internal finance. During his early professional career, Trace entered into numerous real estate transactions and realized his passion for real estate.

With this in mind, Trace undertook another challenge to receive his real estate license. Trace leverages his local real estate knowledge and work experience to help exceed all of your real estate goals!

Trace and his wife Rachael (also born and raised in Jacksonville!) fill their free time spending it with their young kids and golden retriever. As a family, you will see them rooting for our Jacksonville Jaguars, following Florida Gators sports, spending time with friends & family, going to the beach, and exploring everything Jacksonville has to offer!